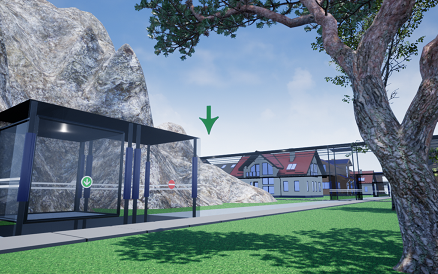 This simulation, in its current video game form, gives to the player the objective of exploring un urban environment aboard an automated transportation system, whose efficiency we hope he'll appreciate, to go realize different proposed weekly activities.
The project is realized by a team of engineering students. A first phase has been completed in the context of a course about video games at Laval University. A second phase will be realized through an end-of-study project at ÉTS.
Among the new features to come, there will be the management of traffic in much larger cities, the transportation of merchandises, and the possibility to use the system as a land transportation and as an elevator inside of buildings.